Big, Bad Bessie Smith, A Great Blues Singer
By Dag Walker
I fondly recall beloved Miss Donner von Blitzen, my third-grade school teacher. I'm not saying she was mean and ugly, but when she went down to the swamp all the toads croaked. Aside from that true fact, which I am not making it up, Miss Donner von Blitzen had a particularly bad habit of beating us kids when we used the perfectly good English word "ain't." I have the scars to prove it. My feeling to this day? "Ain't nobody's business if I do."
Just one more reason to love Bessie Smith, American blues-singing bad girl who died in 1937, the very same year my school teacher turned 100 years old. Smith sang and made famous that song, "Ain't nobody's business if I do." And that's not all Bessie Smith is known and loved for. She had a string of hits that hit it out of the park. Take a few examples to see why Bessie Smith, nicknamed the Empress of the Blues, is a "bad girl." A small sample: "Jail House Blues, Work House Blues, Prison Blues, Sing Sing Prison ABlues, and Send Me to the 'Lectric Chair Blues." She sang "Poor Man's Blues" and "Washwoman's Blues." She wasn't faking it. She sang the 1929 hit "Nobody Knows You When You're Down and Out." Bessie Smith was the real thing.
Click here for The Empress of the Blues:
https://www.youtube.com/watch?v=xghOF9CuFNI
Bessie Smith went from being a starving child on the sidewalk to being– Bessie Smith. 
Smith's father died when she was very young, and her mother and a brother died when she was eight. . An older sister took care of Bessie and the seven other kids. She sang and danced on a street corner in Chattanooga, Tennessee, a brother played guitar. "They played for pennies." 1.
Due to her parents' death and her poverty, Bessie experienced a "wretched childhood." 1. No one will be surprised to find that Bessie Smith, a famous and beloved blues singer, was also slagged as "low class," a woman most would never speak to in person, though they loved her music. She was a rough lady, at best.  "She used to spit on the ground. She could cuss you out to your face. She drank her gin straight out of the bottle. She spent money like it was going out of style."2.
One takes the good with the bad, friends and those we admire never turning out to be quite the idols we might have hoped they are. In Smith's case, yes, we know she was a bit rough. "Bessie was promiscuous and bisexual, often sleeping with her chorus girls while on tour.2.  On the bright side, she might have had sex with chorus girls while on tour, but probably only one at a time.  Smith's singing career was meteoric. She began as a child on the sidewalk to become, beginning in 1923, a recording star.
"She became the highest-paid black entertainer of her day and traveled in her own 72-foot-long railroad car."1. Nice, huh? Except that she, like many Blacks in the American South at the time, were barred from entering cafes and hotels; thus, having the money to eat and sleep in a railroad car was a good alternative to sitting on the roadside to have dinner.1.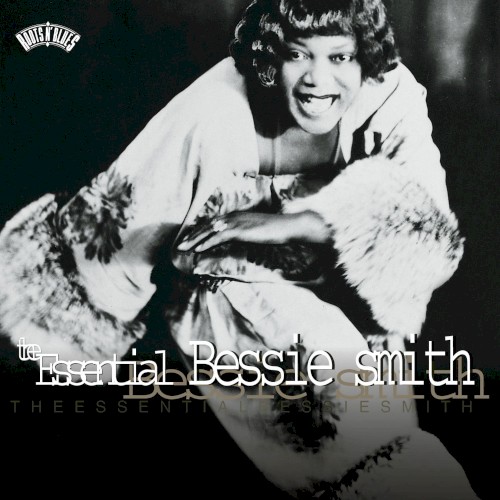 1913, Bessie was to be found singing in a theatre in Atlanta. By 1920, she was a headline act in her own right. Bessie had to wait another three years to make her first recordings. After being rejected at auditions for a number of labels, Frank Walker signed her to Columbia and took her to New York, where she cut 'Down Hearted Blues' and 'Gulf Coast Blues'. Released in spring 1923, the record was the biggest seller of the year and made Bessie a national star virtually overnight. Smith soared from nothing and hunger to being rich. But, as one might imagine, her life was short and difficult. She died on a roadside, her career in ruins, her arm cut off in a car crash, her body smashed, age 43.
"On September 26, 1937, Smith was critically injured in a car crash on U.S. Route 61 between Memphis, Tennessee and Clarksdale, Mississippi. Her lover, Richard Morgan, was driving, and misjudged the speed of a slow-moving truck ahead of him. Skid marks at the scene suggested that Morgan tried to avoid the truck by driving around its left side, but he hit the rear of the truck side-on at high speed. The tailgate of the truck sheared off the wooden roof of Smith's old Packard vehicle. Smith, who was in the passenger seat, probably with her right arm or elbow out the window, took the full brunt of the impact. Morgan escaped without injuries."1.
 She left behind some 160 recordings,3.
Smith's funeral was held in Philadelphia on Sunday, October 3. An estimated 10,000 mourners filed past her coffin. She was buried in Mount Lawn Cemetery in Sharon Hill, Pennsylvania. Smith's grave was unmarked until a tombstone was erected on August 7, 1970, paid for by the singer Janis Joplin and Juanita Green, who as a child had done housework for Smith.1.4.5.6.
You are left wondering about my third-grade school teacher, Miss Donneer von Blitzen. Rumor has it– and I ain't makin' up this stuff, ya know– she tried to get Bessie Smith to stop saying "ain't."  That is why Bessie Smith turned to singing the blues and how one of her best tunes is: "Ain't nobody's business if I do!"
__________