COVID-19: Ease Symptoms Of Boredom, Depression, Anxiety, And Chronic Mental Health
COVID-19 (Coronavirus) News: Ease Symptoms Of Boredom, Depression, Anxiety, And Chronic Mental Health (While Indoors)
By Marie Miguel
The novel coronavirus (SARS-CoV-2) has given the entire world a scare as it continues to spread. This never before seen strand of the family of coronaviruses also known as COVID-19 and has us all taking shelter, sheltering in place or under quarantine in an effort to stay safe and stop the spread of COVID-19. Many of us are new to spending so much time indoors in such close proximity with our loved ones, spouses, and children.
Source: rawpixel.com
The Centers for Disease Control and Prevention in Atlanta, Georgia (CDC) and the World Health Organization (WHO) have set guidelines for slowing the spread of the coronavirus. These national and global organizations recommend that we all maintain social distancing at a minimum of 6 feet. According to experts, social distancing involves measures to restrict when and where people can gather. The goal of social distancing (as reported by the CDC) is to stop or slow the spread of infectious diseases – in this case, COVID- 19.
As a result of global social distancing measures, some countries, cities, and states have closed all non-essential businesses and limited the number of people that can gather in groups. Examples of essential services that remain open worldwide are banking services, grocery stores, food service delivery, medical facilities, and private workplaces.
Outside of these limited activities – public health officials worldwide recommend that we all stay indoors in a global attempt to slow the spread of COVID- 19.
In this article, we talk about activities you can do indoors to help ease symptoms of boredom, depression, anxiety, and other chronic mental health conditions that may be aggravated during this unprecedented time.
Physical Exercise and Activities You Can Do Indoors
Remember the fitness routines your gym instructor used to take you through when you were in elementary or junior high school? There was a reason for that. Taking part in exercise is a free and easy way to get your mind and body in shape (and to feel better quickly when you're down).
People who suffer from issues with chronic mental health concerns can help ease negative symptoms and increase blood flow to the brain using exercise. Exercise has been scientifically proven to boost mood as the release of endorphins naturally reduces stress. Even a few minutes of indoor exercise daily can ease stress, increase your self-esteem, confidence, and help you sleep better.
If you're looking for ways to keep fit and get moving indoors, the answer is in the app stores. Both the Apple App Store and Google Play stores offer a wide variety of entertainment and exercise-based apps that you can do from the comforts of your home. Health and wellness apps include resources for healthy nutrition information and targeted workouts guided by fitness experts.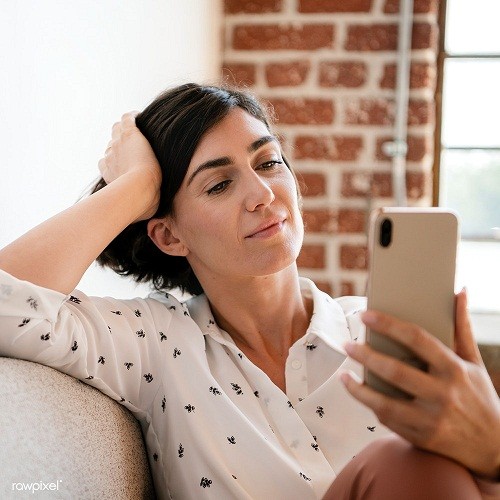 Source: rawpixel.com
The good news about these apps is that training sessions can be completed in 7 – 15 minute bursts that provide a quick physical and mental boost. Popular apps to download for guided and self-guided indoor exercise listed below.
Nike Training Club – Fitness Training At All Levels
The Nike Training Club app is a full-featured app that provides effective workouts for people at all fitness levels. The fitness training app comes equipped with interactive video workouts to follow along with. Whether you're looking for an intensive indoor workout, a light stretching routine, or basic yoga, the free version of Nike Training Club has options available for you.
The premium version includes a live video upgrade option that allows you to connect with other fitness trainers and other users. Nike Training Club is available as a free download on the App Store and Android Store.
Adidas Training By Runtastic – Home Workout
The Adidas Training app is designed to help people achieve their fitness goals without using traditional exercise equipment. You can set your workout plan by your fitness goal or fitness level using this customizable indoor fitness app. Beginners and experts needing a quick fitness boost can take advantage of 7-minute interactive exercise plans. Quick bursts of exercise can help you quickly improve your mood and release endorphins that provide natural stress relief.
The Adidas Training App is available on the App Store, Google Play, iOS, and Apple TV.
If you don't want to use technology to burn off excess energy, boredom, and anxiety using calisthenics is an easy and free way to give your mind and body relief. Science has shown that simple exercises like squats, pushups, and jumping jacks are easy forms of exercise that also provide a few health benefits. Before starting a new exercise program, be sure to enlist the advice of your primary care physician or another medical professional.
Mental Exercise – Train Your Brain To Relax
It's probably been a while since you've played board games or card games indoors with your family. At times like these, board games and card games are a great way to pass the time and have fun at the same time. You may be surprised to learn that many of your favorite board-games are also available in electronic versions and apps. Take this time to exercise your mental muscle in a positive way to ward off boredom, depression, and anxiety.
Popular games like Monopoly, Words With Friends, and similar games allow you to chat and play simultaneously to help you feel more connected to family, friends, and general opponents.
Take advantage of exercising your mental muscles to stay mentally strong and focused as we all learn to adjust to our temporary new normal. When you're focused on completing simple tasks and mental exercises your brain has less time to worry.
Examples of apps and games you can use for mental exercise indoors include:
If You're Feeling Overwhelmed By COVID-19 News And Events
When it comes to the developments surrounding the virus, there seem to be new updates and developments all the time. Take a break from absorbing news from television and social media. Give yourself time to process your feelings about what's happening so they don't get pent up inside. A good way to process uncomfortable feelings is to journal about your experience so your feelings don't get pent up.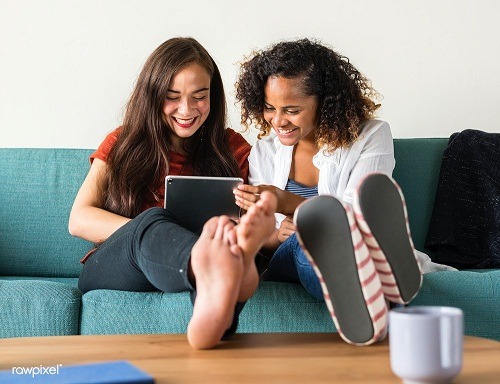 Source: rawpixel.com
People who suffer from chronic mental health issues should remember to Take prescribed medications on schedule, get plenty of rest, and stay hydrated. Stretching and light exercise can help you move frustrations and stuck energy around to ease somatic symptoms of mental disorders. If you're going through quarantine or lockdown alone at home, reach out and connect with friends, family, and coworkers online to maintain a sense of normalcy in your life during these challenging times.
Chat with A Mental Health Professional Online
Remember that online therapy options are available with leading therapy providers like BetterHelp, Regain, and 7 Cups of Tea online. These sites are available to provide 24-hour support for people who suffer from chronic mental health issues like anxiety, depression, and post-traumatic stress disorder.
Talking to a therapist or mental health counselor can help you process feelings of confusion and frustration that may be building up around the current world climate and the coronavirus. Mental health apps you can use to learn new coping strategies for stress relief or chat with licensed mental health professionals include:
BetterHelp – A Leading Therapy App For Individuals, Couples, And Families
The BetterHelp app offers chronic and acute mental health clients with affordable mental health care services and board-certified therapy online. The BetterHelp site operates on a 24-hour platform that virtually connects clients and therapists via email, video chat, and unlimited SMS messaging. Getting started on the platform is as simple as downloading the free app on the App Store or Android Store, answering pre-screening questions, and registering for therapy with a valid email address. If privacy is a concern, the BetterHelp platform allows users to choose the option to register anonymously.
Regain – A Popular Therapy App For Couples
After spending more time with your spouse than usual, you may realize that there are some things about your relationship you'd like to improve. Now is a good time to take advantage of online couples therapy options like the Regain app that provides couples therapy for dating, married, and intimate couples.
The Regain platform offers 24-hour therapy for couples who have questions about their relationships as well as couples in crisis. The Regain app is available as a free download on the App Store and Google Play. Couples in crisis can join Regain to immediately begin chatting with a licensed therapist individually or as a couple.
7Cups of Tea – Connect to Caring Free Listeners For Emotional Support
The 7 Cups of Tea free listener service connects people who need emotional support with trained professional listeners online 24-hours a day. 7 Cups provide a peer-to-peer platform where people connect and talk about the issues and challenges that are bothering them. This peer-to-peer counseling platform is one of the worlds' largest emotional support platforms online.
Chatting with trained professional listeners is free. People with more serious issues or chronic mental health concerns can upgrade and gain access to a network of board-certified and licensed therapy providers.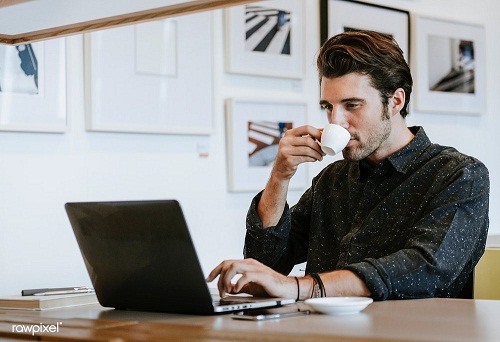 Source: rawpixel.com
Conclusion
With millions of people on virtual lockdown, the thought of being indoors with nothing to do can be overwhelming. Taking advantage of some of the ideas and resources in this article can help you maintain a sense of normalcy and help you resist the urge to digest every gory detail about the global pandemic that is ravaging countries worldwide. In the meantime, remember to follow the guidelines set forth by the CDC and the WHO.
Maintain Social Distancing
Wash Hands Frequently
Avoid Touching Your Face
Report Symptoms to Your Medical Provider Online or By Phone
If you need to chat with a licensed therapy provider for support during this unprecedented time in history, contact a licensed therapy professional at BetterHelp.com today.
Main Photo: www.rawpixel.com